EXCEPTIONAL LEGAL COUNSEL
Power of Attorney in Winter Park
Estate Planning Legal Assistance from Richard A. Heller, P.A.
A power of attorney (POA) is an important legal document and often a valuable component to an estate plan. If you are interested in creating a power of attorney, our Winter Park estate planning lawyers can help.
At Richard A. Heller, P.A., our legal team has nearly 60 years of combined legal experience, our attorney Richard A. Heller has an A+ accreditation from the Better Business Bureau, a top Superb Rating from AVVO, and a Distinguished Rating by Martindale-Hubbell®.
---
If you are considering a power of attorney for your estate plan in Florida, call (407) 501-4052 or contact the Winter Park lawyers at Richard A. Heller, P.A. online.
---
Should you choose to work with our firm to assist you in drafting a power of attorney or another estate planning document such as a will or a trust, you can rest assured that you are in highly capable hands.
Power of Attorney in Florida
As an adult of sound mind, you have the sole authority to make all of your own financial and legal decisions. But, there may come a time when you may need or want someone else to make one or more decisions for you in the event of your absence or your incapacitation.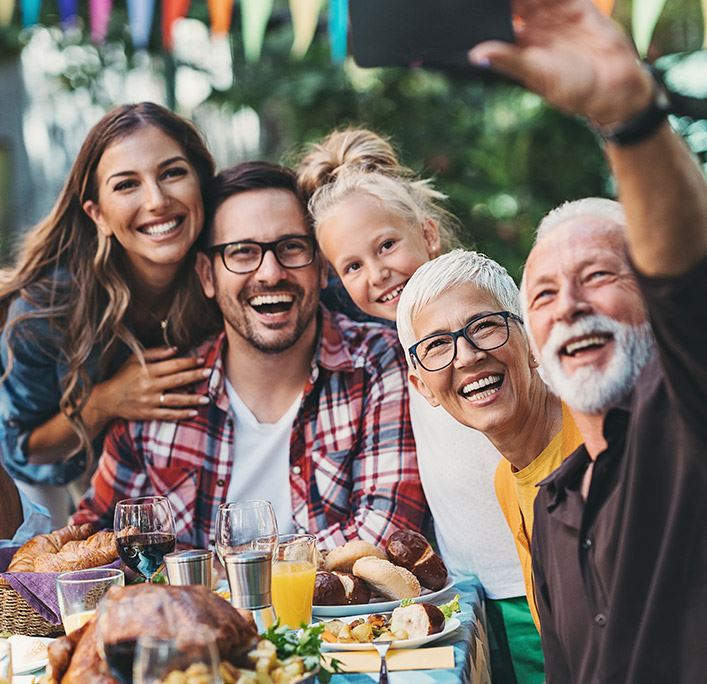 What is Power of Attorney in Estate Planning?
A power of attorney is a legal document that delegates authority from one individual to another. The creator of the power of attorney is the "principle," and the person who is granted to act on the principle's behalf is the "agent."
What Can You do With a Power of Attorney in FL?
A power of attorney has many functions, some of which give another the right to:
Sell a vehicle
Sell a home or other property
Gain access to bank accounts
Sign a contract
Make health care decisions
Handle financial transactions
Sign legal documents for the principle
Create trusts and make gifts
A power of attorney is not only an important legal document in your estate plan, but a very powerful one since it's allowing someone else to act in your place. It should be drawn by an attorney to ensure that it meets the principle's specific circumstances; a pre-printed form may not provide you with the desired protection.
How to Create a Valid Power of Attorney in Florida
In order for a power of attorney to be legally effective in Florida, it must be signed by the principle and two witnesses, and it must be acknowledged by a notary.
Limited vs. General Power of Attorney
Florida powers of attorney are either limited or general.
Limited power of attorney gives the agent limited power to conduct a specific act.
The general power of attorney gives the agent broader powers to perform any legal act on the principle's behalf.
Most powers of attorney are "durable," meaning they remain effective even if the principle becomes incapacitated, but there are exceptions. The durable power of attorney must provide specific wording that states that it survives the incapacity of the principle.
Who Can Override A Power Of Attorney?
As long as the principal who created the Power of Attorney has the competence to do so, they can revoke or terminate the power of attorney at any time. The principal can do this by signing a new POA that expressly revokes the existing one or executing a written revocation that is signed and witnessed according to Florida law.
Additionally, if the agent under the POA acts in a way that is against the principal's wishes or best interests, the principal request for the POA terminated by the court. A petition must be filed with the court along with evidence that shows that the agent is acting improperly.
The court itself may also be able to override a POA in Florida if it determines that the agent is not acting in the best interest of the principal or is committing fraud, undue influence, or other misconduct.
At Richard A. Heller, P.A., our Winter Park power of attorney lawyer can help individuals create and execute a power of attorney that meets their needs and ensures that their final wishes are respected. We can also help individuals understand their rights and options under Florida law if they are concerned about the actions of their agent or need to revoke a power of attorney. For skilled guidance with your POA, reach out to us today.
What You Can Expect
Free Case Evaluations

We offer free case evaluations to all prospective clients! Reach out to us today to schedule some time to speak with a seasoned attorney.

Flexible Payment Plans

We do our best to accommodate our clients' financial situations by offering flexible payment plans.

Spanish Services Available

Se habla español! We offer our services in both English and Spanish.

Experience

With nearly 60 years of combined experience, our team of attorneys has the knowledge to handle your estate planning, family law, or elder law matters with efficiency and skill.
Put Your Case in Capable Hands Contact Us Today