EXCEPTIONAL LEGAL COUNSEL
Attorney Fees
Attorney's fees and how attorneys charge their clients are some the most misunderstood part of the legal representation. Why one attorney charges $1500 and another charges $3000, for seemingly the same matter, is often confusing. Some people assume that the $3000 attorney is gouging the prospective client, while other people will see the lower fee and say "you get what you pay for", which may be poor quality, service, or results. You should always ask your attorney about their legal skill set and background before retaining their services. If the attorney is insulted, that attorney may not be a good choice. Also, be sure that they appear to be providing the level of service your desire, and that your personalities are compatible; it is all necessary for the client to be satisfied. Although sometimes inaccurate, web-sites reviews to see whether other clients were satisfied with their legal representation. How we charge our clients at Richard A. Heller, P.A., and the estimates we provide, are based upon a number of factors that are listed below.
Types of Attorney Fees:
Hourly Fees: This type of attorney compensation uses a rate structure where the attorney will bill the client based upon an hourly rate. (eg. 2.5 hours of time at $300 per hour is a $750 fee.) The attorney may also use an hourly rate for secretarial time and that of a paralegal. Attorneys have the right to charge whatever hourly rate they feel is appropriate, but it cannot be clearly excessive. In determining the hourly rate, the attorney should base it upon their experience, location, operating expenses, and even education. An attorney in New York charging $450 per hour may be common, where in Orlando an attorney may charge $250-$350 per hour. An attorney out of law school may charge as little as $150 per hour as opposed to an attorney with a great deal of experience that will charge $350 per hour. Many people may choose the attorney out of law school because the representation is less expensive on its face. However, you will also be paying for that attorney's learning curve, and it may very well cost you the case, in which case you have wasted a great deal of money. An experienced attorney may know an answer off the top of his head for which he may not charge. Whereas a less experienced attorney may spend an hour or two researching the issue. Depending upon the representation agreement, the attorney may prorate the hourly fee. What you need to know about hourly fees is that every time you pick up the phone to speak with the attorney, send or receive an email, the attorney does research, writing, or makes a court appearance, you are being billed.
Contingency Fees: This type of attorney compensation is typically used where the attorney is offering to accept representation, contingent upon an outcome where there is a settlement or a verdict in the client's case awarding them damages. Normally, all personal injury attorneys use this form of compensation as it is very lucrative, typically ranging from 25% to 45% of the recovery through an appeal. The clients accept such a high legal fee because they do not have to pay any money unless they prevail. Contingency fee contracts by law cannot be used in certain types of legal matters, such as in family law cases, with few exceptions, even if it is to collect past-due child support. This type of fee arrangement will also not be used in most transactional type matters including estate planning, real estate transactions, contracts, and the like.
3. Fixed Fee: This type of attorney compensation is often used where the attorney, through knowledge and experience, can estimate the time necessary to complete the representation. The attorney will then charge a set fee which the client will often pay up front, or possibly in installments. If the attorney is able to complete the work in less time, it is to the attorney's benefit. If it takes the attorney longer than anticipated, then the client has shielded themselves from additional fees and may have saved a great deal of money. Fixed fees are typically used in preparing documents, simpler court related matters, and some types of transactional work.
4. Statutory Fees: For some types of legal matters, the legislature or the courts have specified what is presumed to be a fair and appropriate fee for a type of legal matter. This does not necessarily mean that the attorney must charge that amount, but if they do, the presumption is that they are charging the client a fair fee. Such matters using this type of fee structure are probate, bankruptcy, social security, and personal injury for contingency fee matters.
5. Consultation Fees: Many attorneys will charge a consultation fee. A consultation fee is when you are meeting the attorney, often for the first time, and explaining your legal predicament, or the legal matter for which you need representation or assistance. An initial consultation is not to give hard advice, review voluminous legal documents, or research a matter. It is to let the attorney know your problem or concern, in sufficient detail, where the attorney can provide options for you and the estimated cost for representation, if the attorney were to accept representation. If we cannot provide you with assistance, we will endeavor to provide the name of an attorney or resource to find appropriate representation.
4. The Retainer Fee: This is an amount of money that is paid to the attorney upon being retained. It is usually used in connection with an hourly fee or fixed fee type representation. The attorney will bill against that amount of money until it is exhausted, after which, depending upon your contract with the attorney, you will have to pay an additional retainer or simply be billed for the balance. An initial retainer fee may be refundable or nonrefundable. If it is nonrefundable then it is considered a fee that is earned upon representation, although future billing will still be used against that initial retainer. If the fee is refundable, then the fee is placed into an attorney's trust account and will be billed against as fees are earned.
Legal Fees at Richard A. Heller P.A.
The following is a list of areas of law and how we at Richard A. Heller P.A. usually charge fees:
Family Law: Our family law attorney specializes exclusively in family law. He has been with Richard A. Heller, P.A for 19 years and has a vast amount of litigation experience in family law. Generally, uncontested matters are charged on a fixed fee basis, but the client may be able to opt for an hourly rate. The amount will be different for each type of matter. Contested matters (ie. Where ANY issue is in dispute and unresolved) are handled on an hourly basis. Our hourly fee is typically $325.00 - $350.00 per hour for the attorney and $85.00 - $125.00 for litigation support staff. A retainer may typically range from $1,500 to $5,000 depending on the issues involved and the expected degree of difficulty of the litigation.
Estate Planning: Most estate planning matters are handled on a fixed fee basis, after a free initial consultation.
Probate: Formal administrations may be handled under a statutory fee basis for larger estates, or an hourly fee basis. Summary Administrations are usually handled on a fixed fee basis.
Bankruptcy: Chapter 7 cases are handled for a fixed fee, unless it is later contested, which then will be billed hourly (Contested matters in our cases are not common). Typical Fees in our community range from $1,200 to $2,500. Chapter 13 cases are generally handled based upon a fee arrangement that the court has approved. Often referred to as a pass-through fee, it is accepted by most attorneys in Central Florida.
Real Estate Transactions: Residential real estate transactions are generally handled on a fixed fee basis up to a maximum number of hours.
Non-Standard Matters: Matters that are not described above are usually based upon an hourly fee basis.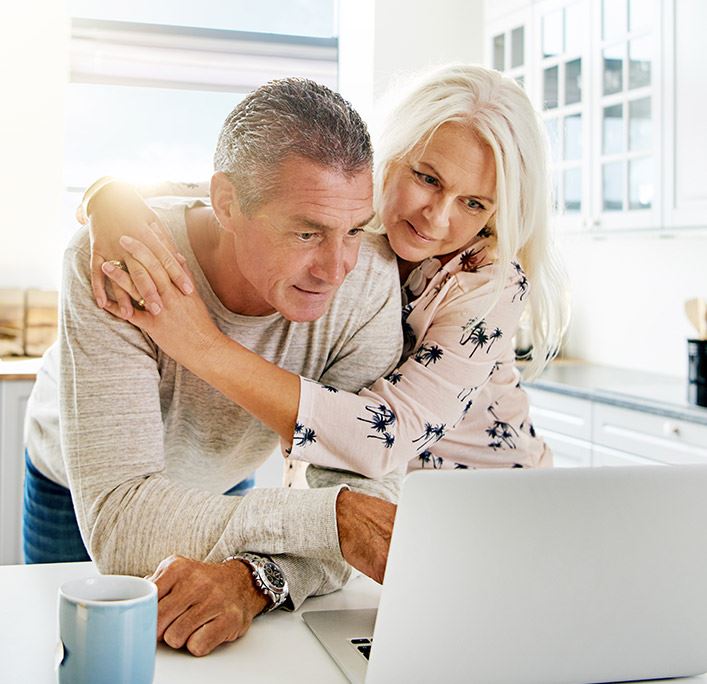 What You Can Expect
Free Case Evaluations

We offer free case evaluations to all prospective clients! Reach out to us today to schedule some time to speak with a seasoned attorney.

Flexible Payment Plans

We do our best to accommodate our clients' financial situations by offering flexible payment plans.

Spanish Services Available

Se habla español! We offer our services in both English and Spanish.

Experience

With nearly 60 years of combined experience, our team of attorneys has the knowledge to handle your estate planning, family law, or elder law matters with efficiency and skill.
Put Your Case in Capable Hands Contact Us Today