Skill & Compassion Put to Work for You
Our seasoned attorneys have the competency you need to put your mind at ease that your case will be resolved with optimal results. Learn more about our services.
Get Started
Our Practice Areas
Reliable Representation in Winter Park Since 1990
At Richard A. Heller, P.A., we serve our clients with a broad range of legal matters, including estate planning, family law, and elder law. Our practice is not limited to these areas, however - we also serve clients with real estate transactions and small business matters.
Our firm has been in business for 30 years and we believe that it is our tireless dedication to protecting the best interests of our clients that sets us apart. With a high moral standard and staunch code of ethics, we do everything in our power to help you feel confident as you move forward with your legal matter.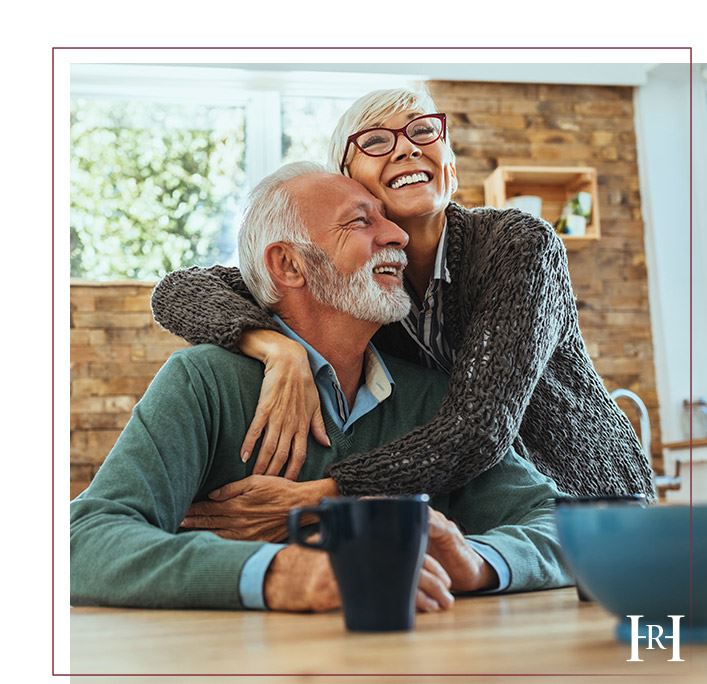 Estate Planning
No matter your age, it is always smart to plan ahead for the future of your estate and your loved ones. Creating a will or trust can help to preserve your finances and personal property from being improperly distributed upon your passing. Get the help of a lawyer who can create an estate plan that is strategic for you and your family.
Family Law
Our firm handles all areas of family law ranging from divorce to child custody agreements and everything in between. We understand that your situation is incredibly stressful and are prepared to provide you with the compassionate and effective counsel you deserve.
Elder Law
You worked hard all your life paying into your Medicare and we're here to help make sure you're able to claim and maintain these benefits. Additionally, we have over 60 years of combined experience helping seniors and their families plan for long-term care matters and other issues that uniquely affect them.
Bankruptcy
Overwhelming debt can leave you feeling helpless, but it is comforting to know that there are numerous options available that can clear the past and steer you into financial freedom. Bankruptcy may be the perfect choice for you and your family, but it you may not be sure if you should file Chapter 7 or Chapter 13. Let us guide you through this process and help you get out from under your financial burdens.
Residential Real Estate Transactions
Some people think that they do not need an attorney when buying a home. For many people, however, the purchase or sale of a home is the biggest financial decision they will ever make. What better time to ensure that you have the legal help and service necessary to make a wise and informed decision about your investment? We can help ensure that your transaction is as profitable as possible. Whether you are buying or selling, a real estate attorney from our firm can make all the difference.
Small Business Representation
America's success is built on small businesses, and at Richard A. Heller, P.A., we are proud to represent small business owners in a variety of legal matters including commercial leases, collection issues, incorporation, dissolution, and the sale of small businesses. Whether you are beginning a new endeavor or you have been in business for many years, we have the experience and dedication to successfully represent your interests.
HEAR FROM OUR CLIENTS
Read Real Client Testimonials
Very Grateful

"Mr. Heller and his staff were extremely professional and helpful. I am a repeat client and have been satisfied with their performance both times. They have always answered all my questions and have been very courteous and professional. I would highly recommend Mr. Heller and his staff to anyone."

Truly wonderful experience

"Mister Heller and his staff from the first consolation made us feel at ease. They made sure we understood our options so there would be no surprises in court. We couldn't Thank them enough for the help and piece of mind. I would highly recommend there law firm you will not be disappointed. Thank you Charles and Peggy"

Amazing!!

"Mr. Heller and his staff were professional, courteous and very pleasant to work with. I never felt rushed or that I was bothering them or wasting their time. Mr. Heller walked us through the entire process, kept us up to day with any changes or just to "check in" with us. I was very prepared due to the hard work of Mr. Heller and his staff. Thank you to everyone at Heller Law. (Mr. Heller helped us in 2018 but I forgot to give a rating and for that I am very sorry....You all were/are so amazing....)"

Very professional and courteous

"Mr. Heller and his staff prepared our estate paper work with the utmost professionalism and expediency. Everyone at the office was extremely friendly and outgoing. Mr. Heller answered all of our questions honestly and was patient and helpful throughout the entire process. We highly recommend his services."

No Surprises!

"Mr. Heller was a joy to work with. His professionalism and kindness were always present from the first meeting to the last. It was obvious at the Meeting of Creditors that the Bankruptcy Trustee greatly respected and admired Mr. Heller. As a result of this, and also because of his meticulous and thorough preparation, the Meeting was over in about two minutes. The case before ours took about 1/2 hour, as the Trustee had many questions and concerns. I highly recommend Mr. Heller to represent you for your legal matters."
What You Can Expect
Free Case Evaluations

We offer free case evaluations to all prospective clients! Reach out to us today to schedule some time to speak with a seasoned attorney.

Flexible Payment Plans

We do our best to accommodate our clients' financial situations by offering flexible payment plans.

Spanish Services Available

Se habla español! We offer our services in both English and Spanish.

Experience

With nearly 60 years of combined experience, our team of attorneys has the knowledge to handle your estate planning, family law, or elder law matters with efficiency and skill.
Put Your Case in Capable Hands Contact Us Today